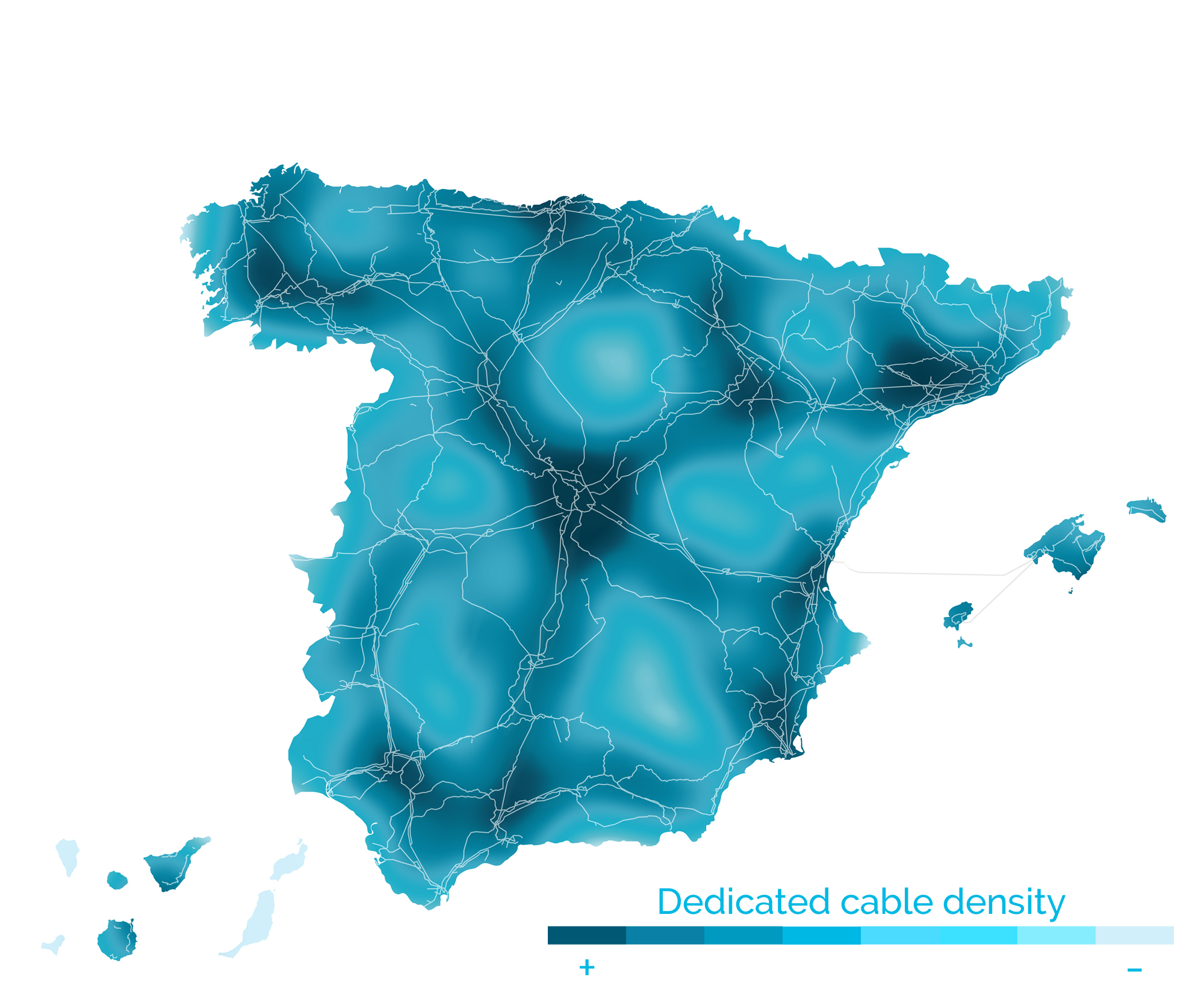 At Reintel, we offer a dedicated cable solution designed to provide capillarity and access to our customers' backbone or metropolitan transport networks.
At our customer's request, with this dedicated cable we can deploy specific dark fibre sections within the railway environment, on the conventional long distance or on the commuter railway networks. These sections also connect Points Of Interconnection (POIs) of one or more customers, in order to complete the access to their backbone networks.
Our Points Of Interconnection can be located at the telecommunications co-location centres or be custom-built to meet our customer's needs.
Features
Capillarity
We succeed in making available to our customers the highest degree of capillarity in provincial capitals and on the outskirts, by using dedicated cable and alternatively, metropolitan rings.
Customised deployment
We design custom-built routes for our customers using dedicated cable in the railway network, and we make available Points Of Interconnection (POIs) in order to connect to the existing POIs.
Growth
Our customers' dedicated cable demand allows Reintel to grow steadily and expand its dark fibre network.
Service level
The dedicated cable product ensures a top-level service for our customers, which is basic for their communications networks management.
Contracting
We market our backbone network by fibre pair cables between Points Of Interconnection, either by a transfer of right to use or by a multi-year period lease.
Interconnection
With this product and by means of our telecommunications co-location centres, we can enable interconnections between various customers.
Dedicated cable in big cities: the metropolitan rings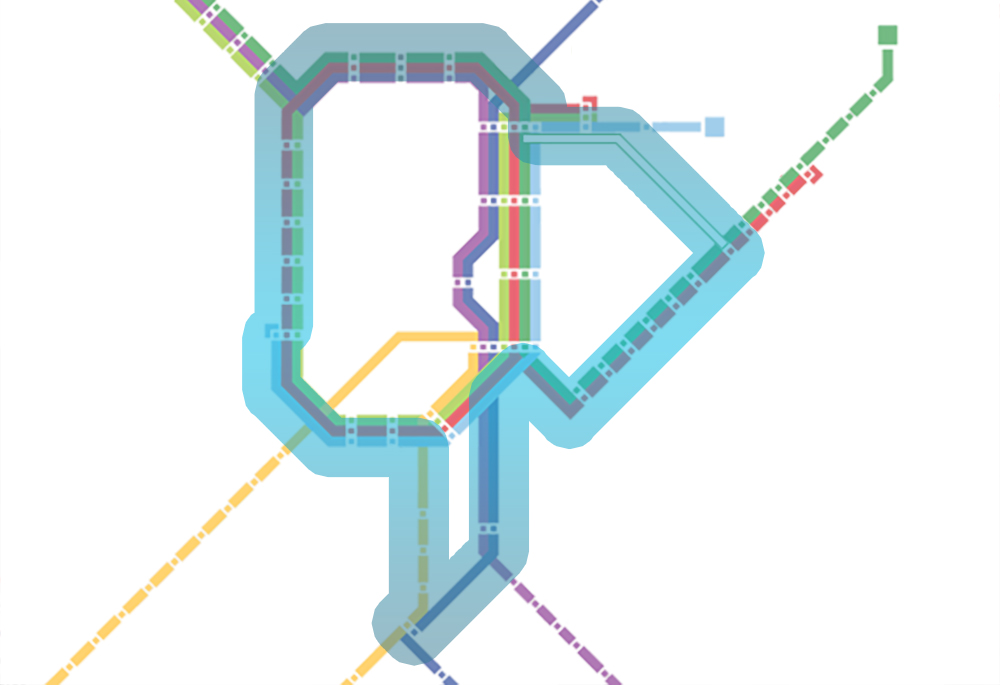 At Reintel we have a specific solution for capillarity in provincial capitals: the metropolitan rings. These are redundant solutions of dedicated long-distance cable that provide connectivity in the metropolitan areas of the major Spanish cities.
Our metropolitan rings, comprised of a minimum number of one fibre pair cable, are installed parallel to the commuter railway line. From these locations, they interconnect with our customer's network through the Points Of Interconnection and the telecommunications co-location centres, thus enabling their network to enter the cities.