(24 hours a day, 7 days a week)
810 on the electricity grid and 534 on the railway network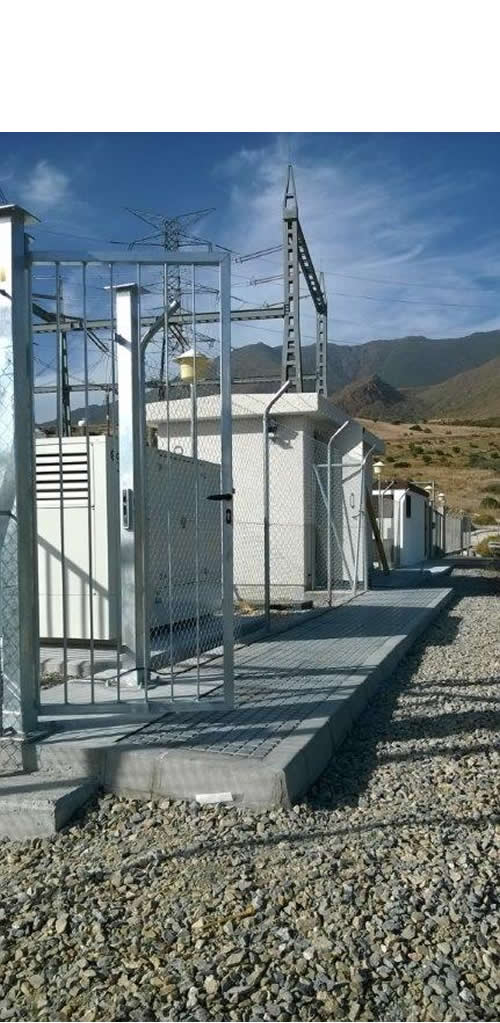 Electrical sites
At Reintel, when we speak of electricity grid sites, we are referring to telecommunications shelters. These installations are permanent, prefab and modular structures located near the electricity substations or near the high-voltage towers mainly targeted to perform signal regeneration functions.
Our electricity grid sites have the following features:
Size and access:
The size of these sites is varying and scalable. All the telecommunications shelters have safety perimeter fencing and our customers can access to the cabin, either through a common entrance door or through an independent door with electronic key for each operator.
Air-conditioning system:
The electricity grid sites are equipped with a redundant air-conditioning system - two independent, high-performance industrial systems, in 1+1 standby mode.
Power supply:
Our customers can benefit from our double power supply with a redundant rectifier and battery configuration and a connection to a diesel generator unit if the local utility supplier cannot supply them with a redundant power supply connection.
Permanent monitoring:
We assure access control, monitoring and image display of the site by means of an indoor camera and an audio connection to our centre, with 24-hour monitoring. We monitor and manage any type of alarm we may receive.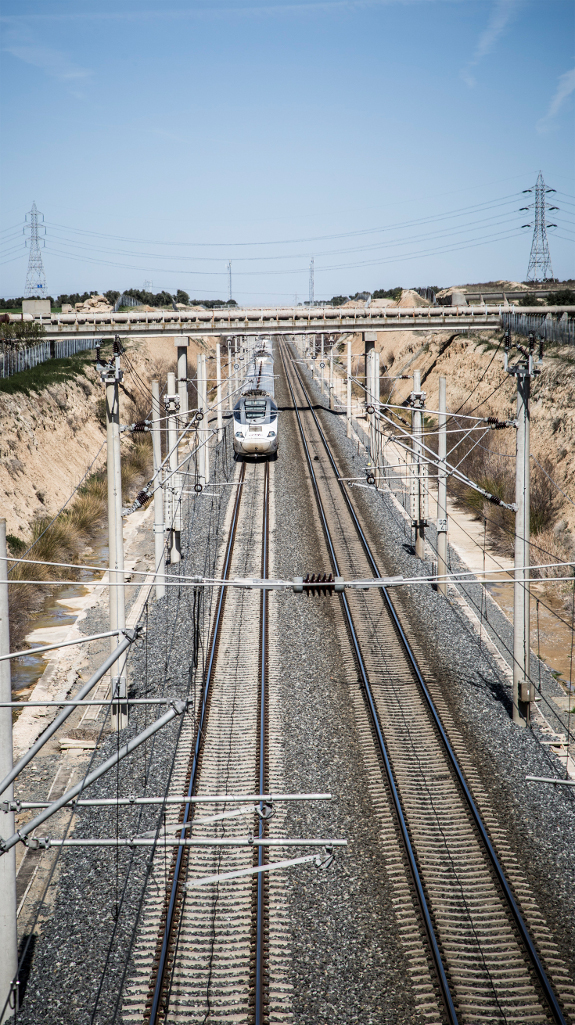 Railway sites
Railway sites are also known as telecommunications co-location centres. These sites are permanent, prefab, hut type structures, or technical services areas divided by modular partition walls. The telecommunications co-location centres are located on the railway network land, close to the railway tracks or, in some cases, inside a building.
Size and access:
The basic size of each site in the telecommunications co-location centres is of 3.6 square metres. But similarly to the electricity grid sites, we provide the possibility to increase their size by moving the partition walls inside the site. We deliver the modules as an open-plan area with an independent access door and key for each operator and furnished with the ducting installation that connects to the main module of the site.
Air-conditioning system:
Operators can install their own air-conditioning system.
Power supply:
A minimum of 4.4 kW power supply connection is delivered from an external electric switchboard, supply that is invoiced to our customer according to demand. We are aware that each customer has its own needs. For that reason, our sites can bear the installation of their own electric switchboard and auxiliary supply and backup systems, within the leased area.
Monitoring:
From our Network Operations Centre (NOC) we can monitor the status of the electricity supply as well as supervise the fibres of the backbone links in the main module. Some telecommunications co-location centres have controlled access onsite and require the presence of our maintenance staff when visiting the site.