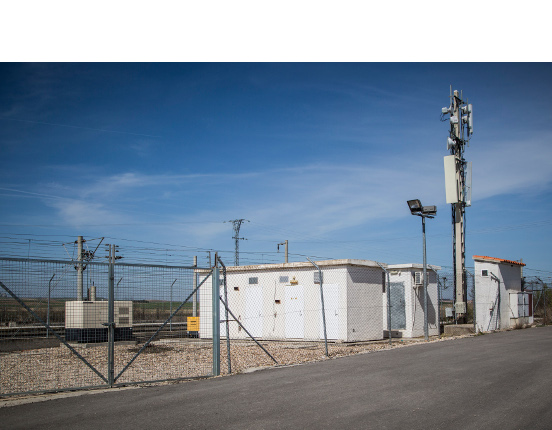 Telecommunications co-location centres (Carrier hotels)
The sites we provide to our customers throughout the railway network are the telecommunications co-location centres. These facilities are deployed along the backbone network and located in population centres. Their location allows our customers to regenerate the signal, and to insert or extract traffic travelling through the network.
Alongside our backbone network service, we offer an independent space of 3.6 m2 and an electric power supply of 4.4 kW in the telecommunications co-location centres. Additionally, space and power supply can be increased to meet our customers' needs at these Points Of Interconnection.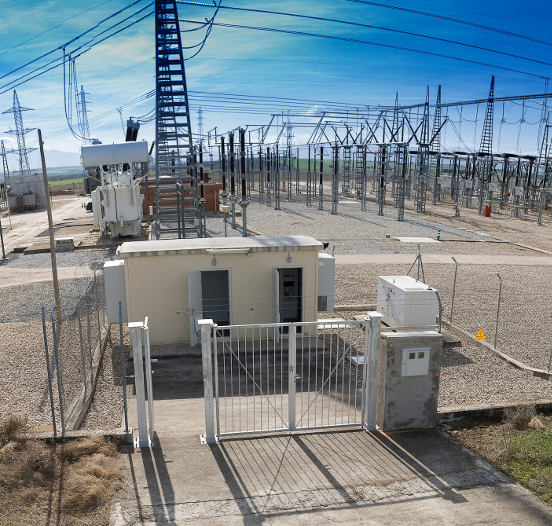 Telecommunications shelters
Regarding the electricity network, we offer telecommunications shelters for equipment housing purposes. These sites are located next to the electricity substations and to the high-voltage towers. Their main function is signal regeneration.
Their design features have the same reliability and security elements required for the critical infrastructure of the power transmission grid of Red Eléctrica. Therefore, our telecommunications shelters are characterised by a redundant power supply, redundant air-conditioning system and remote monitoring.
Additionally, at Reintel we supply telecommunications shelters with an independent access to the electricity infrastructure.